1. How to mark on screen
To mark on screen, just click Screen button or with the system-wide hot keys Alt + 2. A Screen Marker Toolbar will float on screen as shown in Figure 1.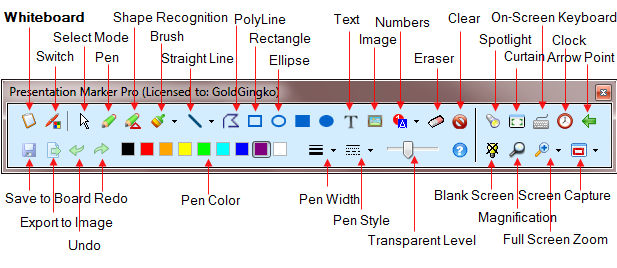 Figure 1: Screen Marker Toolbar
How to Exit Drawing Mode?
Press Escape key to clear all and exit.
Or press right mouse button to exit but drawings remained.
Or press the Screen Drawing Toggle Hotkey (Default Alt+2).
Or click the Windows/Drawing Switch button on the tool box.
2. Keyboard Control
Presentation Marker allows you to perform all actions with the keyboard. You can click the "Shortcut Keys" button to see the shortcut keys for drawing, as shown in Figure 2.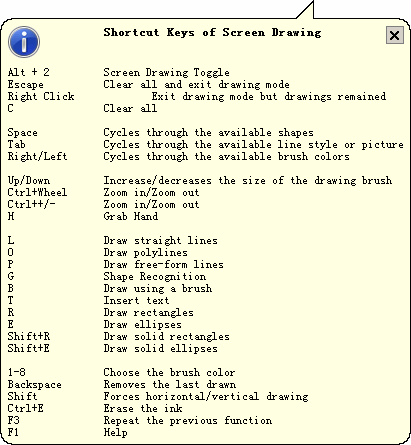 Figure 2: Shortcut Keys

For teachers and for business persons who may have to make presentations, this screen marker software should be handy.
The best software to use for mark on the screen.